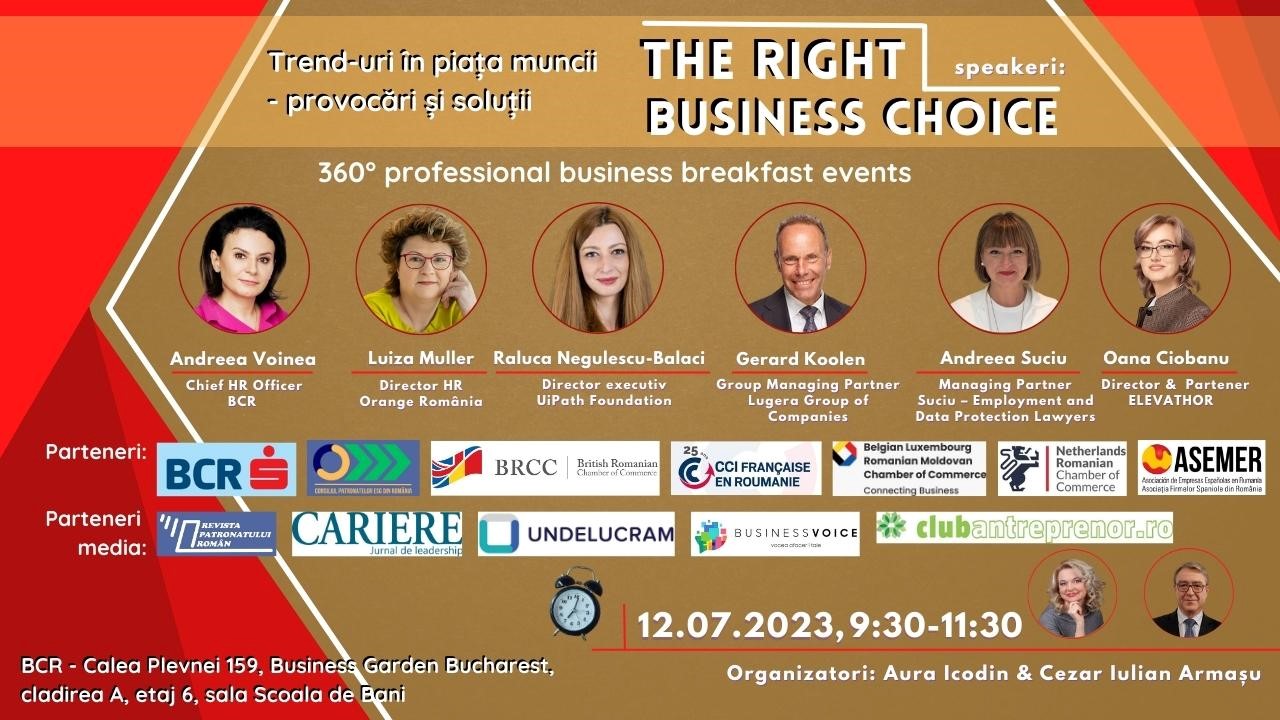 Revista Patronatului Român împreună cu Aura Icodin, fondator A_BEST, revin cu un eveniment marca "The Right Business Choice".
De acesta dată, împreună cu partenerii BCR și Consiliul Patronatelor ESG din România, propunem în atenție tema "Trend-uri în piața muncii – provocări și soluții"
Evenimentul, organizat în seria 360 profesional business breakfast events, va avea loc pe data de 12 iulie 2023, începând cu ora 9:30, la BCR – Calea Plevnei 159, Business Garden Bucharest, clădirea A, etaj 6, sala "Școala de Bani" și se desfășoară pe două secțiuni:
– Experience sharing meeting;
– Business networking;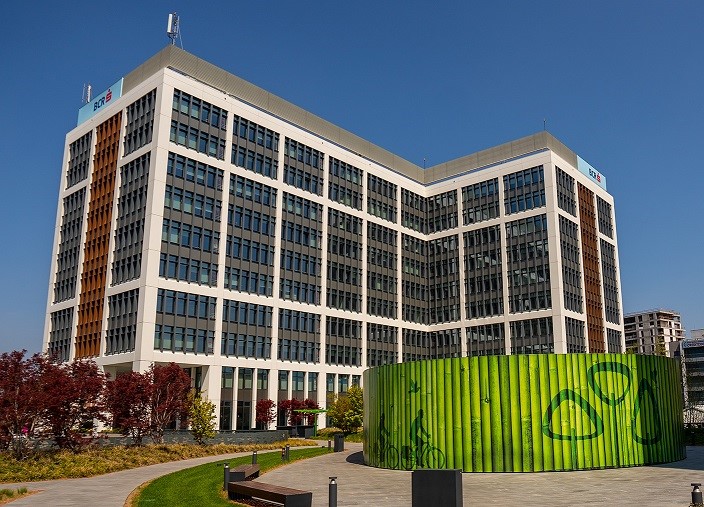 Continuăm astfel să dezvoltăm crearea unei comunități de business dinamice, care să împărtășească din experiența sa antreprenorială și expertiza sa profesională.
Despre temele de actualitate în domeniul resurselor umane ne vor vorbi speakerii: Andreea Voinea – Chief HR Officer / BCR, Luiza Muller – Director HR / Orange România, Raluca Negulescu – Balaci – Director executiv / UiPath Foundation, Gerard Koolen – Group Managing Partner / Lugera Group of Companies, Andreea Suciu – Managing Partner / Suciu – Employment and Data Protection Lawyers, Oana Ciobanu – Director & Partener / ELEVATHOR.
Mulțumim partenerilor care susțin evenimentul: Banca Comercială Română, Consiliul Patronatelor ESG din România, British Romanian Chamber of Commerce, Camera Franceză de Comerț, Industrie și Agricultură din România (CCIFER), Belgian Luxembourg Romanian Moldovan Chamber of Commerce, Netherlands Romanian Chamber of Commerce, HELLENIC – ROMANIAN Bilateral Chamber of Commerce, Asociación de Empresas Españolas en Rumanía ASEMER și partenerilor media: Revista Cariere, Business Voice, undelucram.ro, Club Antreprenor.
Articol preluat de pe Comunicate de presa